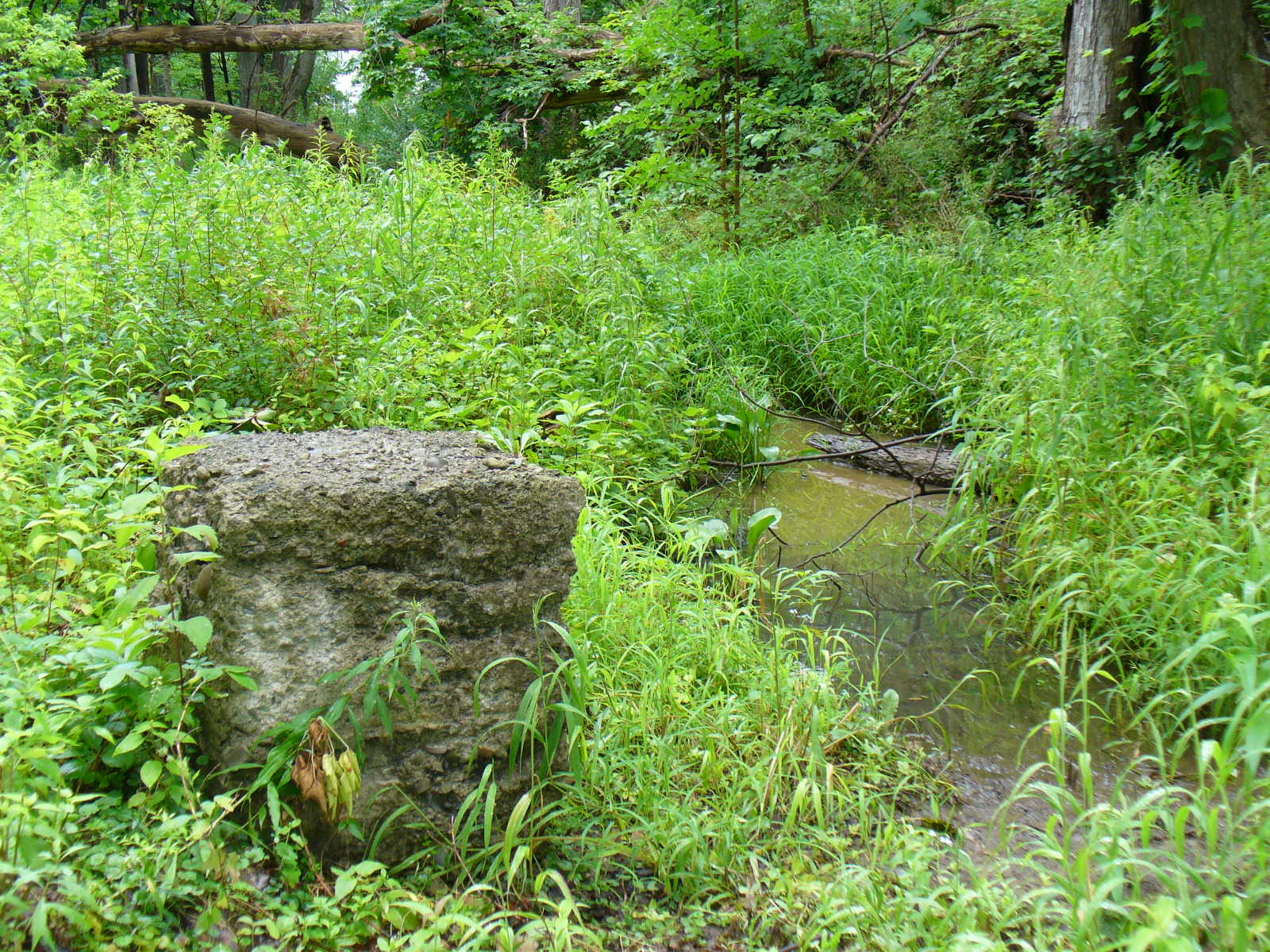 The Settlers who formed our great community during the 1800s have long passed away. They made their mark on the world while here. We have honored them for their trials, difficulties, labors, and the hopes and fears that they encountered through life in establishing the Town of Elma.
The examples they left us have evolved into the community we live today. History books do not mention what happened to the Hurd & Briggs Saw Mill. All that remains are the foundations that supported it. Archealogical digs around the saw mill area suggest that the Hurd & Briggs mill burned sometime in the early 1900s.
During the spring of 2008 Elma resident Justice M. William Boller at the suggestion of his mother Edith Boller mentioned "How great it would be to construct a sawmill on the old foundations of the Hurd & Briggs Mill. (pictured above left.) The Idea of rebuilding the mill and bringing history alive caught on, and Historical Society members Fred Streif, Frank Maciejewski, and Don Moeller wasted no time getting to work. The first order of business was to construct the massive water wheel that would power the saw in the mill after the mill was built. Plans for the wheel were drawn out on the Barn Museum floor.
( Pictured below) .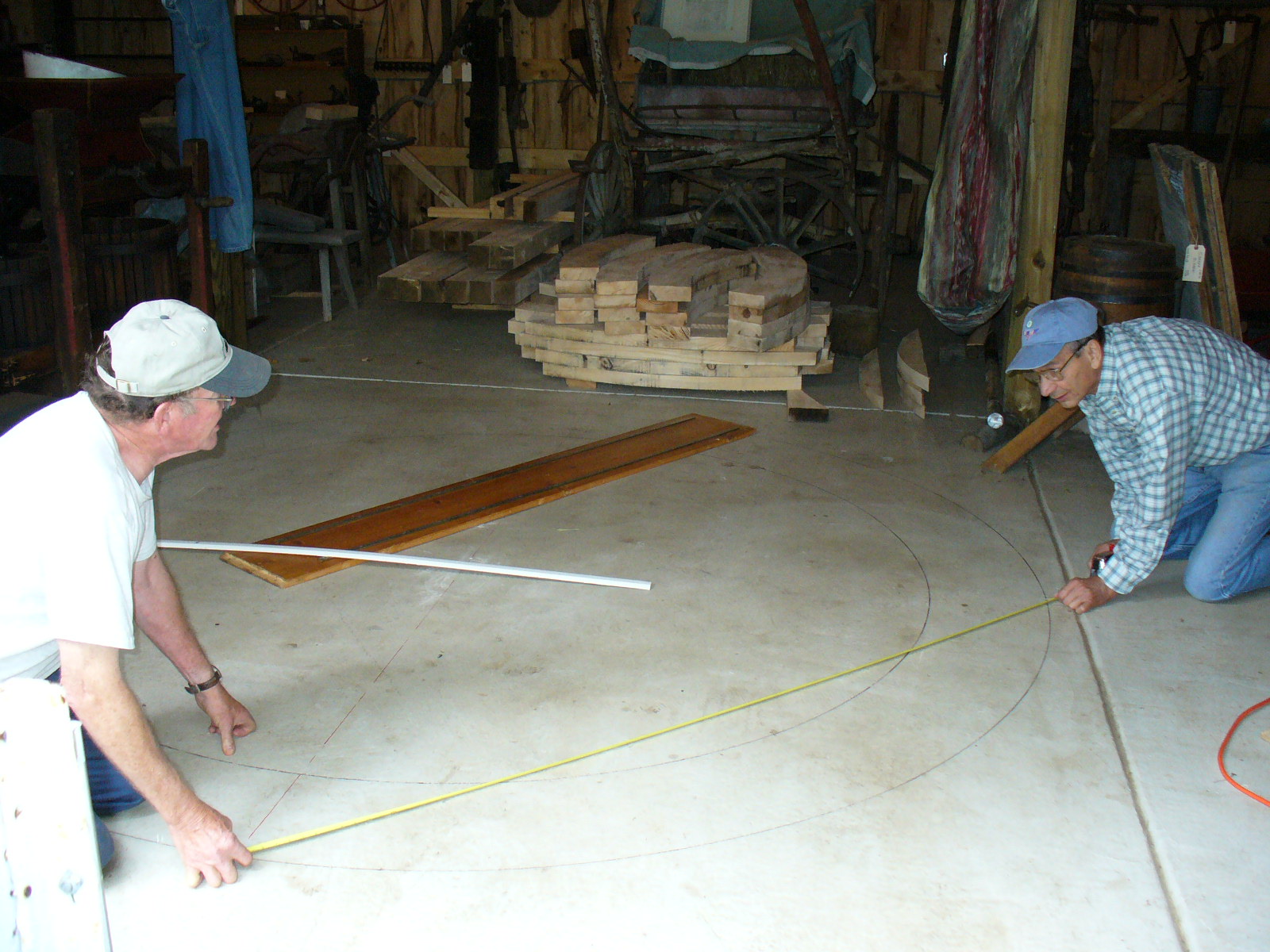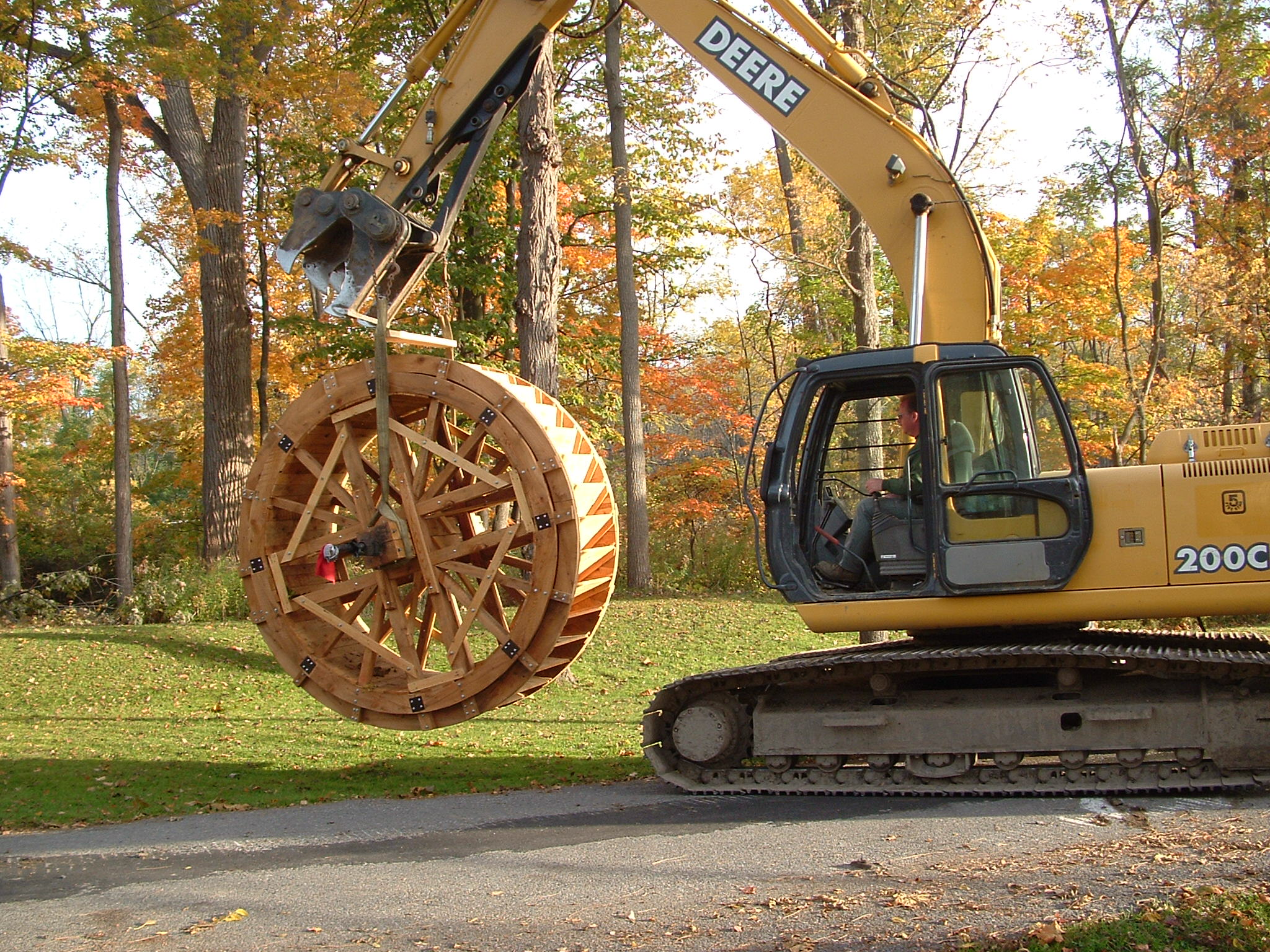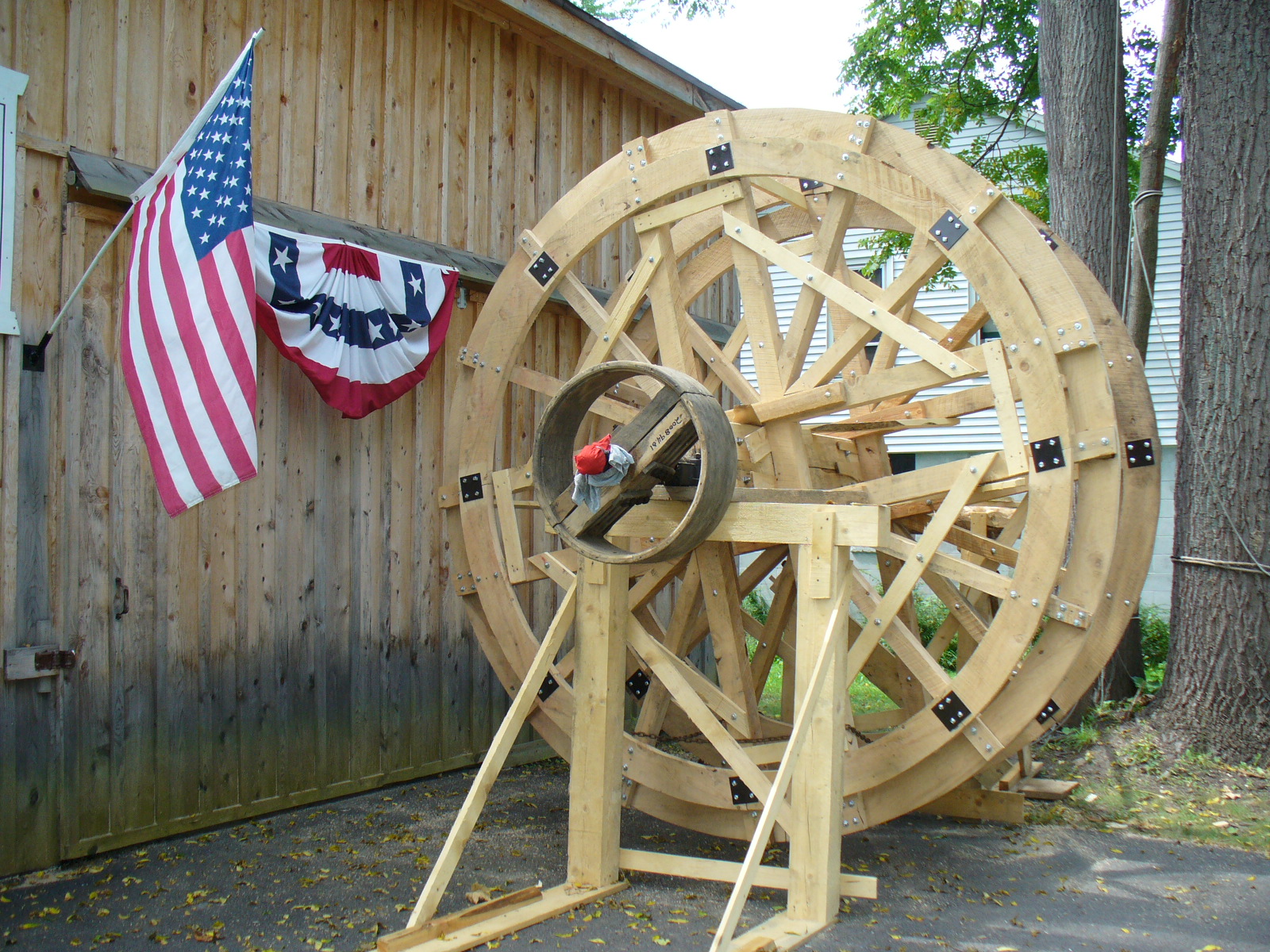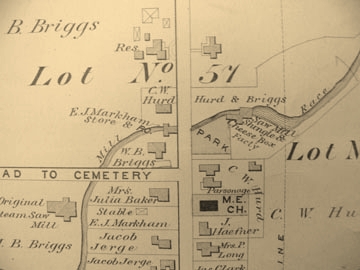 Map of Elma Village during the 1800s, shows the location of the Hurd & Briggs Sawmill on the mill race. Also shown on the same location is a Shingle and Cheese Box factory. This historic area is now known as, Elma Village Green Park and the Town Museum Complex.